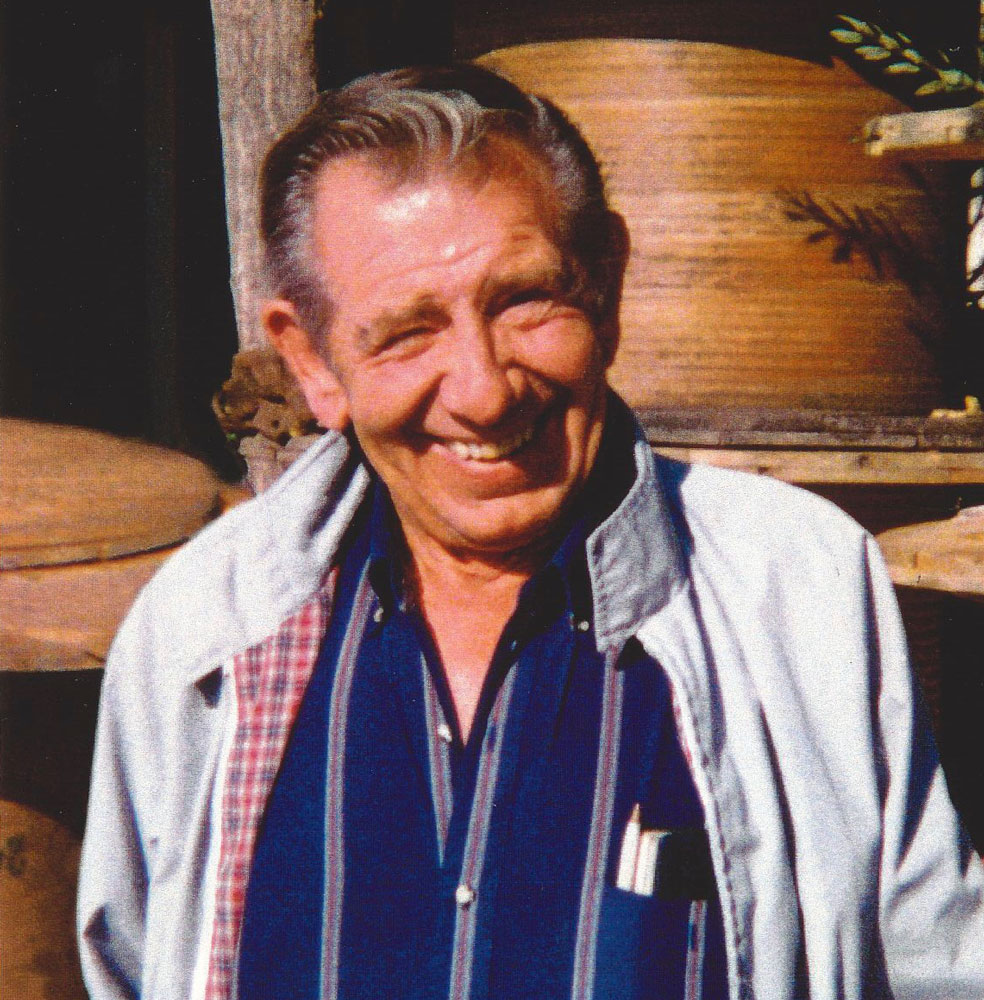 In September of 1982, Ed Bouchard retired from Pacific Bell where he was instrumental in pioneering advances in equipment maintenance protocol, engineering and development of specialized telecom construction equipment, and overseeing Pacific Bell mechanics duties throughout the state of California. His time had simply run its course. It was time for a new challenge, and this was just the next chapter in the life of one of Southern California's original OSP pioneers, so with some help from his friends, he founded Bouchard Communications, Inc. What began with CATV construction services has resulted in Bouchard becoming one of the premier OSP service providers in Southern California.
[Click plus sign below to read more].
Bouchard communications, Inc. was started by founder Ed Bouchard in September of 1982 after retiring as a second level manager with Pacific Bell. Ed also served his country, U.S.A., in the Korean War and was honorably discharged. Ed's background in utility service and construction started in northern Maine as a power utility lineman working for Maine Public Service in 1954.
In February of 1957, Ed, Mona and child April, moved west to Southern California to start a new chapter and within a few weeks was hired on with Pacific Bell as a lineman. From there, Ed worked through the ranks in OSP construction and management and eventually became head of Pacific Bell's fleet operations throughout the 1970's and into the early 1980's. Ed Bouchard was instrumental in pioneering advances in equipment maintenance protocol, engineering and development of specialized telecom construction equipment, and overseeing Pacific Bell mechanics duties throughout the state of California during those years.
In 1982, Ed Bouchard saw an opportunity to take an early retirement and start his own operation with his family and created Bouchard Communications. With the help of friends, he was able to rent a small piece of property in North Hollywood, purchase equipment from auctions and put a small crew together for the emerging cable TV construction industry. Ed adopted and used the Bell Systems method of practices and procedures as it relates to outside plant construction and merged his work ethic and craft as fleet manager to develop seasoned linesman, combination men and reliable fleet of work equipment. During the course of the 1980's, Bouchard Communications secured contracts with all the local CATV service providers and Pacific Bell, and in 1989 partnered with Pac Tel Cellular.
During those years, Bouchard Communications was recognized throughout the industry for its unwavering focus on quality and attention to detail in aerial and ug line construction builds, but in 1989, a new chapter in the business was set to begin. In 1989, Pac Tel Cellular through the Bell Systems network, reached out to Ed and Bouchard Communications to develop and standardize utility pole (JPA) installed micro cell and antenna attachments that would meet with G.O. 95 compliance, JPC approval, and work with power utility providers LADWP/SCE to streamline electrical distribution to these micro cell locations. Ed, worked with start-up A&E firms to blueprint antenna attachment brackets, radio mounts, and meter mounts that has been adopted by all wireless providers and contractors to this day. The long term risk of branching into the wireless business in 1989, wasn't quite understood and a massive effort took place to cross train OSP linemen in the field of antenna -line systems installations and electrical distribution.
The training and effort proved success, as LA Cellular, PBMS, Sprint PCS, and T-Mobile have all contracted to Bouchard to develop their initial deployments.
In September of 1997, Ed Bouchard passed away and left wife Mona with a decision to make. It was a no brainer. Along with her family, she decided to carry the business forward. Mona's goal was to maintain the same attention to quality and service while continuing Ed's vision of providing creative design to meet the demands of wireless installation for its customers.
Since that time, Mona Bouchard has served as both President of Bouchard Communications, Inc. and Chairman of the Board of Directors, having over 20 years of experience in the telecommunications industry. Prior to that, Mona held various executive positions in the field of banking and finance, having had over 30 years of experience in those areas. She holds an Associate's Degree in business accounting from Los Angeles Valley College.
Mona has been named as one of San Fernando Valley's Top Small Business Owners and has obtained WBE certification status for Bouchard Communications, Inc. for more than 20 years.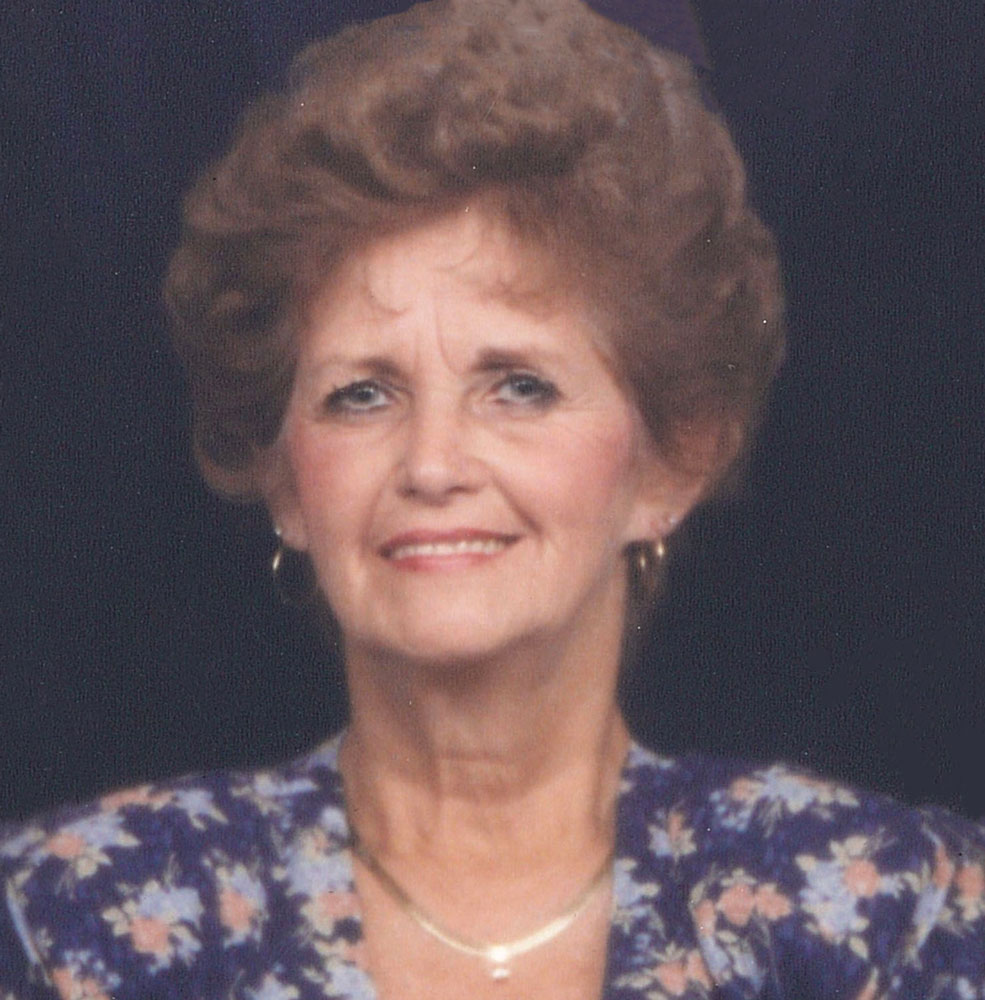 The Bouchard Family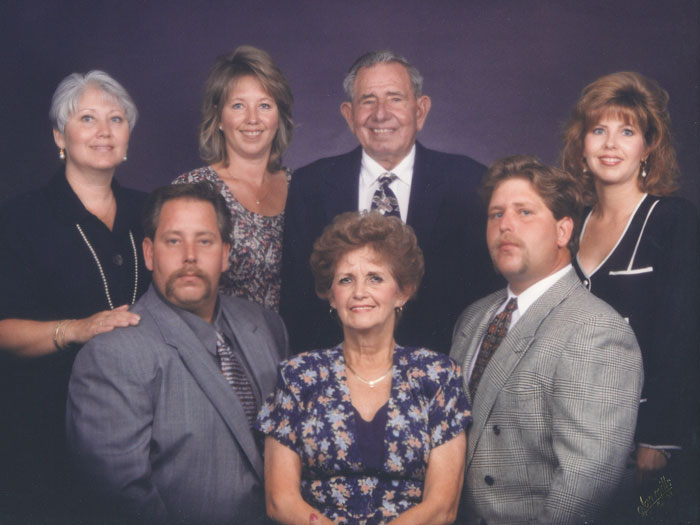 Meet the Administration Staff
Our friendly, responsive and meticulous administrative staff.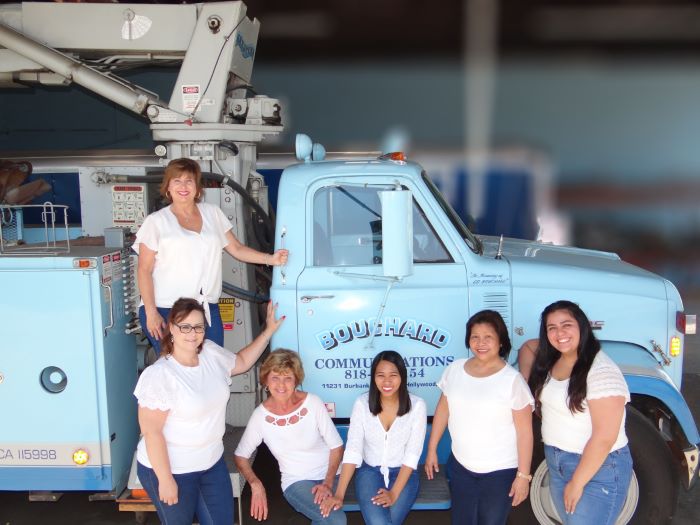 Meet the Operations Team
First to call, First to respond.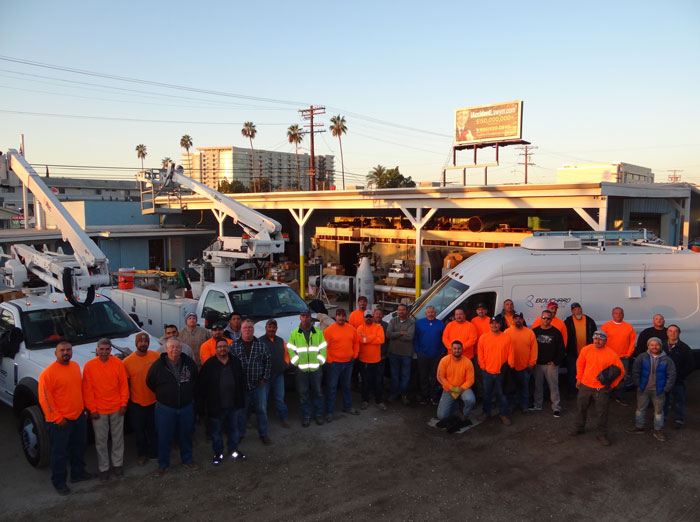 Attitude is everything…
Ed Bouchard
Over the past 15 years Bouchard has been the one constant in my OSP, small cell, and microcell service. Rain or shine and anytime of the day or night, my call is always answered and the job is completed to standard every time!
During the Woolsey/Camp Fires, we had a lot of vendors in and out of the fire zone making repairs. Bouchard was ready, did the work to code the first time and restored service for both Verizon and AT&T in a timely manner. This not only ensured the residents had service, but that our emergency service providers could communicate as well. Thank you!