Over 37 Years in Telecommunications
Installation, Maintenance, Upgrades, and Emergency Recovery of Telecommunications Infrastructure for the Modern World
Bouchard Communications, Inc. is your independent full-service wireless communications construction, integration, maintenance, and emergency recovery specialists. Our experienced team has lead the way in building out the Southern California wireless network and are proud to continue that tradition into the 5G era. Whether fiber fronthaul, backhaul, DAS, cRAN, Small Cell, microcell, aerial or underground construction, we are the organization with the expertise, capacity, and experience to simply get the job done. Give us a call and let us show you how we can be of service.
Modernizing Telecom
We have the expertise, experience, and equipment to modernize a legacy system.
You can be worry free knowing you have the best telecommunications company to rebuild or upgrade your infrastructure.
Maintenance Services
For wireless carriers, wireless internet service providers, government, OEMs and more.
We maintain and service all components of traditional and newer systems and equipment.
Telecom Construction
Creative full-service construction solutions to the telecommunications industry.
Bouchard Communications, Inc. is dedicated to quality construction to commercial industries.
Emergency Response
Bouchard Communications, Inc. is the first to call for any 24-hour emergency response.
From natural disasters to outages and more, our team ensures your network is up and running fast.



Some Recent Projects
Bouchard Communications, Inc. serves a wide variety of markets that include small and large commercial telecommunications providers, public and private wireless networks.
Government Agency
Bouchard
2019-11-27T09:41:28-07:00
Some Telecommunications Provider
Bouchard
2019-11-27T09:42:03-07:00
Telecommunications Company
Bouchard
2019-08-28T05:13:07-07:00
Our Founder was a Pioneer in Telecommunications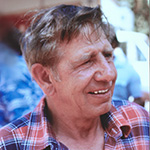 Ed Bouchard was instrumental in pioneering advances in equipment maintenance protocol, engineering and development of specialized telecom construction equipment. The Bouchard family continues to innovate to this day.
Over the past 15 years Bouchard has been the one constant in my OSP, small cell, and microcell service. Rain or shine and anytime of the day or night, my call is always answered and the job is completed to standard every time!
During the Woolsey/Camp Fires, we had a lot of vendors in and out of the fire zone making repairs. Bouchard was ready, did the work to code the first time and restored service for both Verizon and AT&T in a timely manner. This not only ensured the residents had service, but that our emergency service providers could communicate as well. Thank you!